The gallery represents southern potters and ceramic artists from throughout the Carolinas and beyond.

The studio offers adult pottery classes in wheelthrowing and handbuilding, as well as summer camps for kids.
Our gallery home is in the Old Shandon neighborhood in a beautiful historic building that was built in 1923, much of it still original...the perfect space to compliment fine craft.


3105 Devine Street . Columbia . South Carolina
803.251.3001
Hours of Operation

Tuesday - Friday 11am - 6pm
Saturday 10am - 6pm
plus any other hours my car is there!!!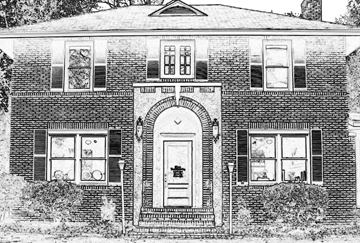 Our studio occupies a converted carriage house in the rear which allows us to use the outdoors many months of the year.